NKH Safety, Inc. has 25 years of Construction Safety Experience covering hundreds of major construction sites ranging from residential homes to the Great American Ball Park.
Our client base average T.I.R. (Total Incident Rate) is less than 1.0 which is well below the industry standard. Our sites have received numerous OSHA inspections and the vast majority of time, it results in no violations issued. Man of our clients have been recognized by OSHA inspectors as running exemplary construction safety programs.
Our sevices include:
Site Safety Inspections

Comprehensive Site Safety Audits
Document Hazards found and corrections made
Review current documentation methods
Superintendent / Subcontractor Evaluations

Accident Investigations
Comprehensive Written Safety Programs
OSHA 10 and 30 Hour Training Programs
Part / Full Time On-Site Safety Consultants
Sub-Contractor Pre-Qualifications / Interface
Develop Record Keeping Programs
OSHA Interface
PPE – Personal Protection Equipment evaluations
Construction Safety Equipment
Respiratory Fit Testing (Quantitative)
Pulmonary Function Testing
Hearing Tests
NKH Safety, Inc. can assist you in setting up your Health and Safety Program from inception to implementation. We give you the tools and knowledge to manage your program from that point on.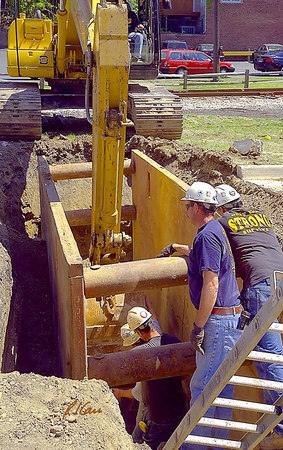 Example Clients:
Towne Properties
Seven Brothers Painting
HGC Construction
Paul Hemmer Construction
Process Construction
Ben Hur Steel Erectors
O'Rourke Wrecking
Michael Lichtenberg & Sons
Neyer Construction
EB Miller Contracting
The Painting Contractor
Kiesland
Beau Mitchell Corporation
Jedson Engineering
Flannery Painting
Lehn Painting
Van-Con
Hoffman Electric
Jacobs Masonry
Bunnell Hill Development Company
American Suncraft
Allied Technical Services
Blankenship Masonry
Duke Weeks
Evans Landscaping
Perry Interiors
Waltek
EGC Construction
And Many More......